It really set in today that summer is pretty much over. I went to pick up my schedule, and it looks like I'll be spending most of my time in the English wing, which is good :] I also started summer reading (finally, right?), but I'm convinced that Catch22 is the most boring book ever. But what can you do? ...oh yeah, Sparknotes!
Oh, and as you can see, I added an mp3 player over there on the right because that Last.FM thing wasn't really working out. Here's the playlist (it goes in order, and I guess you have to listen to the songs all the way through? Sorry.)
1.
Shout Out Louds - Tonight I Have to Leave It
2.
Plastiscines - Loser
3.
The Decemberists - L.A.
4.
Rooney - When Did Your Heart Go Missing?
5.
Tokyo Police Club - Nature of the Experiment
6.
The Films - Good Day
7.
Paramore - Born for This
8.
Feist - My Moon My Man
9.
Rilo Kiley - Close Call
10.
Masha Qrella - Destination Vertical
So I'm going to start out with new music obsessions!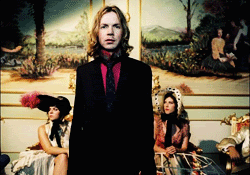 Beck - Timebomb Single
download
I've been a fan of Beck for a while now, and I was kind of disappointed by the Information but this song is so upbeat and catchy that it makes up for all of that disappointment.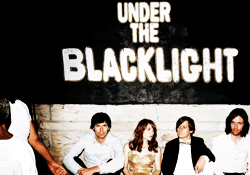 Rilo Kiley - Under the Black Light
Rilo Kiley has held a place near to my heart since seventh grade when I first discovered the Frug (who didn't LOVE that song?). I was expecting something more acoustic-y I think, but this album is pretty keyboardy. Usually I don't dig when bands do unexpected things, but I absolutely adore this album. Go buy it. But sample some first:
Silver Lining
and
Close Call
Moving right along.... There's this brilliant bakery in Old Dublin called
Our Cupcakery
and they make delicious cupcakes, cakes, etc. But NOW! they have what they call a Cupcake Bar where you can make your own cupcakes!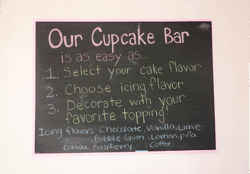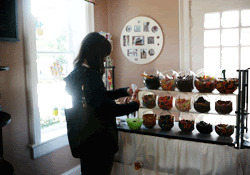 The steps are simple and they have many choices. First you pick your cake flavor (chocolate, vanilla, marble, etc.) and then the frosting (the basics, but then Raspberry, Cream Cheese and a couple others) and then you pick from the abundance of toppings (see picture dos). There's no limit, but they do weigh your cupcake for pricing, and I hear they are starting a wall of heaviest cupcake record-holders. Go check them out!
Paris Je'Taime
Recently I saw Paris Je'Taime and most of the time I'm not a fan of the subtitled foreign fillm thing (as glamorous as it is) because I don't have the attention span to read and watch at the same time. But! Paris Je'Taime was amazing. 18 different films about romance in Paris. Some are happy, some are sad and some are kind of weird, but they're all short so if you don't like one that's ok. It wil be over shortly. I don't know if it's even playing in theaters anymore, but I would definitely recommend watching it when it comes out on DVD.
And finally..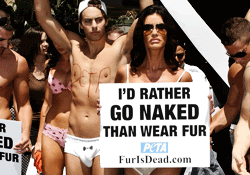 The Janice Dickenson Modeling Agency Says Goodbye to Fur!
All I have to say about this is Yay! We should love animals, not wear them :]
That's all for now. Have a beautiful day!