I slept for like 13 hours today, but I'm still tired. Not sleeping is a better alternative! But no worries, in between excessive amounts of sleep and a few hours of work I found time to do some internet back to school window shopping (see that works for the internet too because of the application windows). Just supplies this time, believe me though, there will be a big post about my back to school clothes obsession. These things make me super excited to go back to school.
Emotional Post Its
buy
They make required reading fun!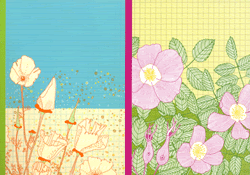 Pretty Notebooks
buy
They even have graph paper pages, so I can look forward to using them in [much dreaded] Chemistry.
Scented Pens
buy
Juvenile? Perhaps. Entertaining? Definetly.
Cool Pens!
buy
I love to write, and writing with cool pens makes it even better.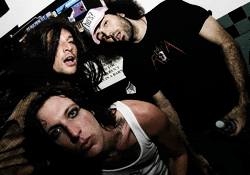 Dyslexic Speedreaders
myspace
Individually I love Mickey Avalon, Dirt Nasty and Andre Legacy, but together the possibilities are freaking ENDLESS. They haven't really put out an album together, but they have been touring together for quite a while now and I got the chance to see them a couple weeks ago and it was easily the best show I've ever been to. I even met them afterwards and hey're all super nice and talented in a weird way. This is just more proof that I belong in L.A.