Helloo. Today was eventful (not really) so I'll get right to the goods!
Tornados
I actually don't love tornados, but it just so happens that we had one today in Ohio. Exciting, exciting. I was at Urban Outfitters but the weather was too bad to drive home, so we ended up sitting in Starbucks for like two hours. It was pretty awesome.
As I said, I went to Urban Outfitters today. I didn't get much because I was just there last weekend but here's what I got: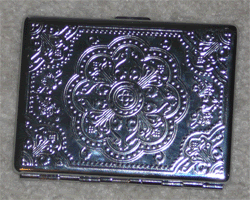 Vintage-y Cigarette Case
I read in Marie Clare that Ashley Olsen uses a Vintage Cigarette Case as a wallet, so I bought a vintage cigarette case to look like a wallet ("I saw Regina George wearing army pants and flip flops, so I bought army pants and flip flops" ... call it!). It's really pretty and it holds everything I need it to. It's great and I am really, really obsessed with it. I've been showing it off to everyone I've seen.
New Notebooks
The DJ one is my favorite, but school is too soon for even the prettiest of notebooks to make it any better.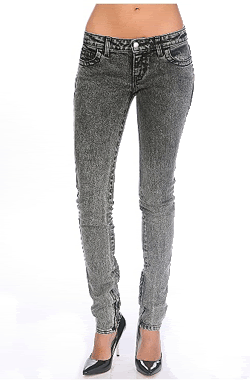 Some Acid Wash Jeans
I tried on those red and purple skinny jeans that I wanted oh so much, but I felt like Richard Simmons, so I opted for the next funkiest thing. There's a really nifty zipper on the bottom, which is awesome because im short so they don't look stupidly long.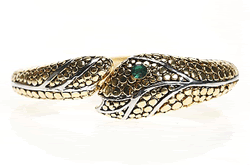 Cool Snake Bracelet!
This is the coolest piece of jewelry ever. It's gorgeous, but Katie talked me out of it. She hates snakes. Boo.
Moving on to a pretty similar obsession: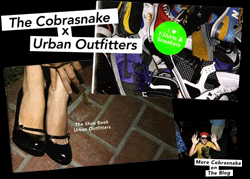 Urban Outfitters + ________
In case you haven't noticed, Urban Outfitters has been teaming up with my favorite things,
NYLON magazine
and
the Cobra Snake
. I love the Nylon+UO thing, especially the pull out Plastiscines catalog that came in the August issue of Nylon. It's quite inspirational. And I'm not really sure how the Cobra Snake thing is going to work, I think he's just shooting a Look Book for UO, but I'm sure it can't be bad. I love, love love, love love love the Cobra Snake.
Speaking of pictures from the cobra snake....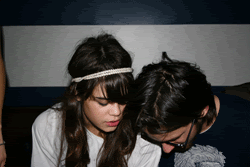 I want a headband like the one that girl is wearing. They were $12 at UO, which I thought was a bit steep for a braided piece of fabric, but now that I think about it, I'm probably not going to find much cheaper.... ideas? :]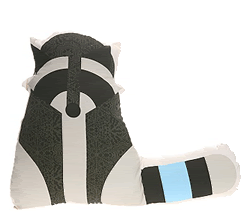 I also saw this really adorable raccoon pillow. It's the cutest.
In music news:
I have officially crowned Cameron Matthew Followill my favorite King of Leon. To you this may seem like nothing, but trust me it is a big deal. I used to worship Jared.
And as if we didn't need another reason to love Chloe Sevigny: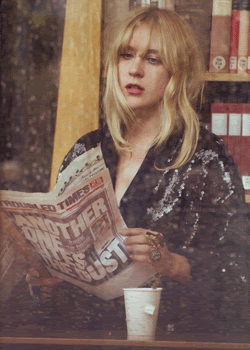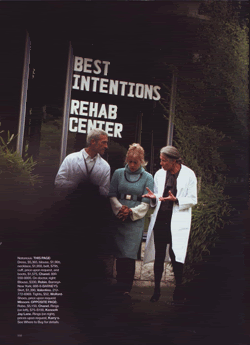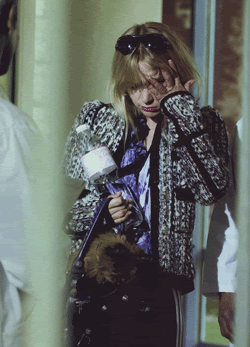 Her spread in this month's Bazaar is ridiculously dope. It's titled "They Tried to Make Me Go To Rehab," and you can see it all
here
.
To finish it off, I have an opinion question and I'd like as much input as you all are willing to give :]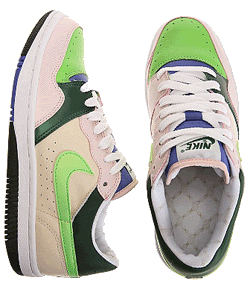 I love these old school Nike's, but I have numerous reasons for not buying them [yet]. I feel like I can't wear them with much. I also feel like I can't wear them without looking like a scene kid. What do you think?
That's all for now. I'll try to make tomorrow's post good because it's the last day of summer!