Quite exciting finds today, I'd say. First I'll start with more new music.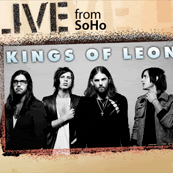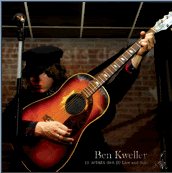 This week Kings of Leon (!!!!!) and Ben Kweller both released Live CDs on iTunes. In case you didn't know (and I don't know how you would know... but) Kings of Leon are my very favorite band of all time EVER. So as you can tell, I am
quite
excited about this. They are completely amazing live and if you ever get the chance to see them you should. If you don't predict seeing them anytime, you should buy this Live From SoHo release on iTunes. As for Ben Kweller, he's in my top five of all time, so Ben Kweller:Live and Solo at the Artist's Den is pretty dope too.
More random music news, due to Barry Bonds' Homerun record-breaking, Kanye West has released a song cleverly titled 'Barry Bonds.' It's kind of a random excuse to release a song, but the song is pretty rad in my opinion. But for me, Kanye can do no wrong.
Download Barry Bonds
Also, today I made the stupid, stupid decision to pay the Anthropologie website a visit. "Oh, I'll just look. I won't get emotionally attached to anything," I thought. I was severly wrong. This is what I found (I used my self control and didn't even look at clothes after I checked shoes and accesories):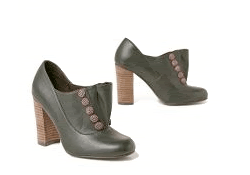 The first pair is my favorite girly-semi-spinoff of Oxfords that I've seen so far, and the second pair is just undeniably cute.
I didn't even look at the price on this because I was so sad that I couldn't have it. It has to be the coolest ring ever! I love owls and apparently they're so it this season. I want this pretty freakin bad!
And then I made my daily visit (no joke) to Urban Outfitters and found this beauty:
I am absolutely in love with it, but I'm afraid I'd never be able to pull it off because my legs are not sticks and I would be so sent home if I ever tried to wear it to school. But it's gorgeous and I want it anyway, even if it doesn't fit and I'll never wear it.
My sister has also been getting school clothes like mad lately, and today she got the cutest dress:
It's from
Boden
and I think that I might get one for me and alter it a bit. It would look so cute witih a sweater and tough boots. Plus, I'm thinking since it's a kids dress and I am not a kid it will end up being a lot shorter than it is on that girl, which makes it even better.
Tomorrow is Friday, so I think I'll go garage sale-ing, which I decided doesn't count as shopping. Just being a friendly neighborA ;] If I find anything, you'll surely be informed!