I HAVE RETURNED! for real.
so i just got back from New York City (for the first time in my life!) and it was uh-maze-ing. obviously. i did the usual stuff; we did a tour, and lots and lots of shopping with a stop at the MoMA.
we ate a lot in a lot of nice places. like ellens stardust diner, delicioso! we went there for thanksgiving, and the waiters are all aspiring broadway-ees, so they sing! its awesome.
we went to little italy for the paul frank store, which turned out to be ridiculously smaller than expected and full of Julius tshirts, which was kind of disappointing. i hoped to see more of their un-monkey clothes. we ate in little italy too... i can't remember what the place was called though.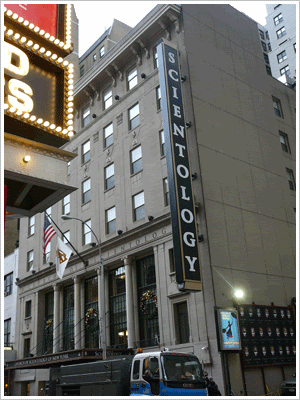 our hotel was right across the street from the church of scientology, which was busily getting decorated for Tom Cruise.. i mean Christmas. I ended up with a bunch of nice 'literature' from them about psychological testing and logical likenesses.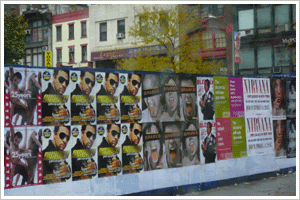 there were a lot of these types of advertisements. i like them.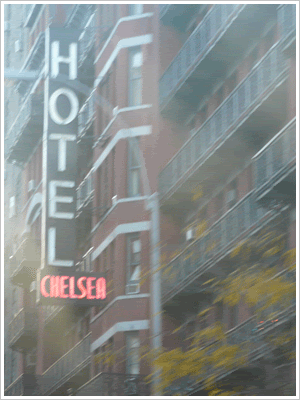 my mother informed me that we weren't going to have time to see the Hotel Chelsea.... which saddened me mucho. BUT! On the last day we were in a cab going to the village or something and my dad cleverly saw the neon sign out the window. i was v. v. excited and really got quite a view for the five seconds we went passed it. i cleverly thanked the cab drivier for slowing down to let me take pictures, and then realized he was stopping at a red light.
we went shopping a lot there. mostly in soho, and on fifth avenue. black friday was surprisingly dead... and there weren't that many sales? but that's ok. i got an awesome bcbg sweater regular $140 for $48 at bloomingdales which i was preettty freaking stoked about. also there's an urban outfitters like every time you turn around, so i bought some tops there (even though i visit the local one weekly and the goods were quite similar).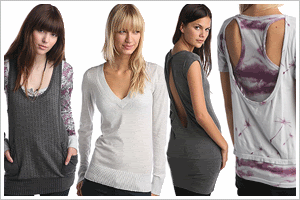 this is what i bought: the first thingy is a vest smocky thingy. it's got a cool pattern and it's soft. the second is just a comfy sweater which i enjoy. the third is a cool tshirt sweater with a back hole!! so cool. and the fourth i didn't actually buy because i felt it was ridiculously over priced, but it's really really cute!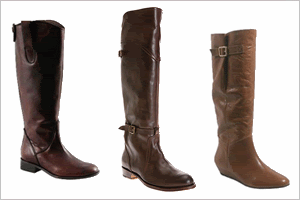 also, if i had a dollar for every person in flat brown knee high boots, i'd be a bajillionaire. i'm basically obsessed with them, but i have yet to find a [what i deem] reasonably priced pair. i'm going to have to splurge, but i have a feeling i'll get my money's worth of wear from them!
and finally, i updated my music player for those of you who never want to hear the song Last Dance With Mary Jane ever ever EVER again. now it's:
1. The Virgins - Rich Girls
2. Seahorse - Devendra Banhart
3. Ode To LRC - Band of Horses
4. Nothing Changes Round Here - The Thrills
5. Black Shoes - The Films
Also, if I could just give you one piece of musical advice...
BUY THE VIRGINS EP 07
. it's absolutely phenomenal. they're the best band to come out of new york since the strokes, i swear it!
well december starts my lists of the best of 2007, so i'll surely be writing agains soon as i quite like lists.... au revoir!