Hey! So now it's le weekend and I should finally have the time to make some real posts.
First of all, I want to thank the lovely
Modern Marie
for giving me a Rockin' Girl Blogger Award
I'm not sure how it works. I think I'm maybe supposed to nominate some others, but I don't know yet. I'll surely keep you updated :]
neeext: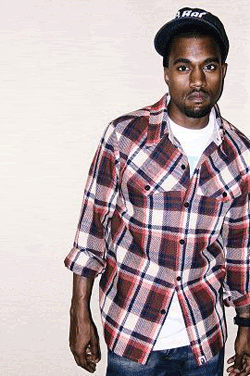 A little birdie let me in on Kanye's new CD, Graduation. It drops on September 11. I'll be buying it and I recommend that you do too! It is absolutely brilliant and a lot different from his other stuff but still so so so good.
The Kissaway Trail
Myspace
I read about them in British hipster magazine Clash. I was intrigued by their keen fashion sense and goodlooks and decided I liked them before I'd even heard them. I was pleasantly surprised to find out that they sound like a mix of The Shins and the Shout Out Louds with a dash of the Strokes.
Moving out of music news and onto local news:
You may have heard that a kid from Hilliard Davidson High School (Hilliard, Ohio) set up an AWESOME prank at the football game against the other Hilliard high school, Hilliard Darby. The kid dressed up like a Darby student and asked all the Darby fans to hold up signs that they were led to believe said "GO DARBY," but it really ended up spelling out "WE SUCK." props to pranks that don't harm anyone.
watch the genius
here
!
Another youtube video that I'm quite obsessed with right now
The Hipster Olympics.
Watch it and laugh your face off.
And Now all the fashion news!
I'll start off with Chloe Sevigny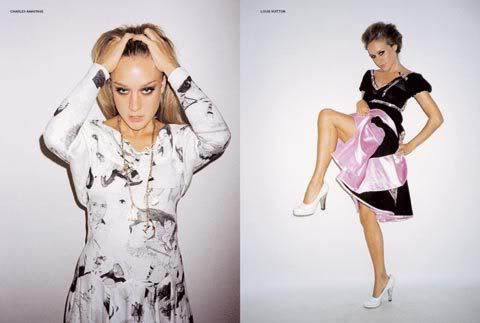 She's starting a fashion line that will debut at fashion week.
"CHLOE SEVIGNY is well known in fashion circles for her ability to nail the trickiest of trends on the red carpet - and now the former Imitation of Christ creative director is dusting off her design skills with a collection for new label, Opening Ceremony. The hip Manhattan boutique is branching out with its own-name collection - set to debut at next month's New York Fashion Week - and Sevigny has reportedly been working closely with the store's founder, Humberto Leon, and "a few friends" to get the collection spot on in time for its September 10 showcase, according to WWD. Although Sevigny's camp haven't let slip what we can expect from the line, our money's on an accomplished collection of quirky, one-off and vintage-inspired pieces."
Source: Vogue. Get Excited people :]
Next... plaid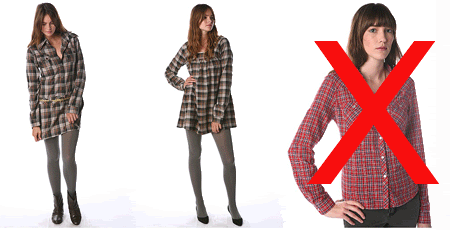 This year, I am really a big fan of plaid. At my last trip to Urban Outfitters, I noticed that there wasn't as wide a selection at the store as online. I tried on the third shirt (you know, the one with the giant X through it) and a lady I didn't even know told me I looked like a lumberjack. To prevent you from looking like a lumberjack, I am going to give you 2 simple plaid-buying tips.
1- Buy a longer plaid
2- Buy straight up plaid, none of that glitter-threaded-in junk.
Also, I saw this dress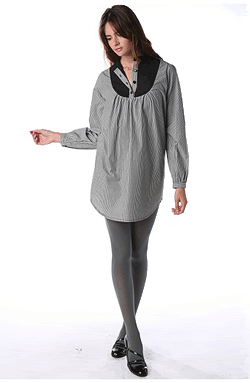 It's beautifully androgynous, dontcha think?
And lastly for the Green news.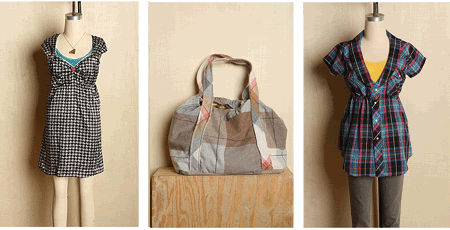 I love Urban Renewal. So much. Clothes+Recycling. What could be better? And the clothes are actually really really cute.
Well, since it's the weekend I will probably be writing again soon :]
Paix.