Sorry for the lack of postage in the last three days. I haven't really been busy. But I haven't really had anything exciting to write about either. But now I have new and exciting things to post because I went shopping :] YAY.
So first of all, my new favorite store is the Emporer's Newest Clothes. It's in Grandview and it's affordable and adorable. I would make a whole paragraph about it, but it has no website. Instead, I will make a paragraph about what a bought there: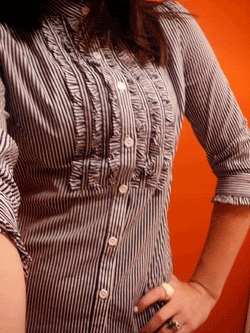 The first top is by CeCiCo and the second Piko1988. I can't find anything else by these designers
anywhere
so if anyone knows anything about them, please tell me! They were both $29, which was a pretty good deal, I'd say.
Then I bought some shoes...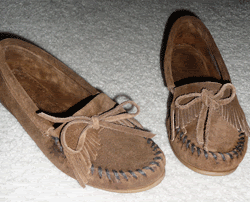 Oh how I love mocassins, and these are the comfiest mocassins EVER.
Minnetonka
will save your feet.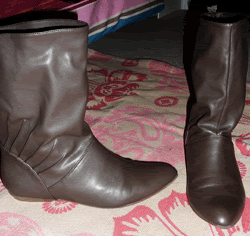 These are from Urban Outfitters, I bought them a couple weeks ago, but I haven't really worn them much since it's August. Also, I don't really know what to wear them with. Any suggestions would be faaaaabulous.
So, much thanks to
Plain Jayne
, I have discovered Kate Hudson as Daisy Buchanan. The Great Gatsby is my favorite book of
all
time and I LOVE when my favorite things are combined. The Great Gatsby+Fashion, what could be better? I recall Interview doing a Scott and Zelda fashion spread (based on F. Scott Fitzgerald and his wife Zelda's lavis lifestyle) a couple months ago, but this one definitely takes the cake. I am ecstatic and can't wait to get a copy and hang all of it on my walls.
And finally. These amazing post its (I really, really, really like post its, okay?)
They're by
Galison
and they come in, like, six different prints. I want them all, but I love the Urban Houndstooth the most. The variety of sizes is awesome because sometimes you just don't need a whole 4x4 post it and sometimes you need more than that. They're convenient and cutee and they fit in your purse without getting ruined.
That is all for now, but hopefully I'll be finding things to be obsessed with more frequently :]