I've been watching Freaks and Geeks at school the last few days thanks to an awesome Independent Study teacher of mine... she uses the show to teach her On Your Own class... I'm not in that class...so I just take advantage of her DVD boxed set. And seriously... it is worth your $55 if you've never watched it before.
This show is absolutey hilarious. It's one of Judd Apatow's earliest works, for those of you who don't already know... and it stars three of my favorite people in the world.
1. Seth Rogen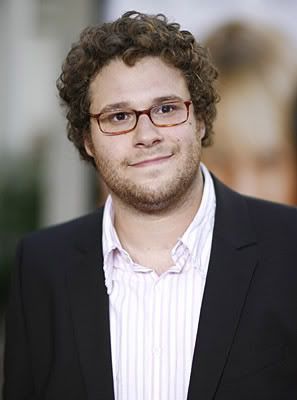 As if I wasn't in love with him enough from Knocked Up and Superbad...
2. Jason Segel
The understated dude on the left being overtaken by James Franco's beauty. He was in Knocked Up ("....gynecology is just a hobby of mine, but i'd say she's crowning.") and he's hilarious in How I Met Your Mother.
and finally the true love of my life:
3. JAMES FRANCO.
He is ineffably (english vocab word of the week; meaning unable to be described in words) beautiful I can't even stand it. He smirks and manipulates and totally pulls off the bad boy image with a charming sweet side SO perfectly... i just melt and end up standing in a giant puddle of Alexa.
Also... is it weird that I can COMPLETELY identify with main character Lindsay Weir?
In that she is completely torn between hanging out with her old safe friends and her new 'freak' friends who don't really completely accept her but are a lot more fun than her old friends? And she somehow always believes that the bad boy is falling for her than gets slapped in the face at the end?! hypothetically speaking in generalities of course....
all i really have to say is freaks and geeks is the best show from the 90s excluding saved by the bell, and that says a lot. go watch it.