Erg... I don't know how a week went by. But school has been intense. I had like five projects and tests this week. blaghhslkjfadhfkja. I dont really have anything to say. Except that I'm in love love love with Elizabeth and James, Mary-Kate and Ashley Olsen's contemporary new line. I haven't been able to find much of the Row, but from what I can tell, E&J is more "affordable" and real-life fitting.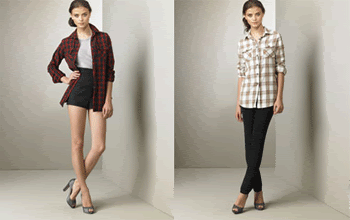 As we all know, i love plaid.
If i was a 00 I would buy those shorts... now.
pretty pretty.
oh clothes. how i've missed buying you since summer.
ooooh and im also obsessed with my new blackjack
it's fun and small and light and fast and awesome.
if anyone knows how to get music on this thing without actually connecting it to the computer, enlighten me.