Hey. Wow. Sorry, that didn't seem like a week at all. Well i mean it did because school makes everything go by slower, but dang. Homework and work and having a life. This school thing sucks.
Anyway.... I forgot to write one of my articles for Journalism this week, when asked why I replied "...It's fashion week."
Usually I like more reserved and classy stuff, but this season I'm really feeling the rockstar vibe, and I loved the bright colors. Here are some of my favorites:
Anna Sui
L.A.M.B.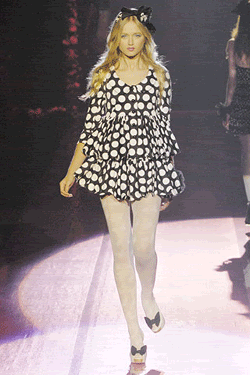 Betsey Johnson
I haven't really had a chance to look through everything like I've wanted to yet. But maybe this weekend I will.
P.S. Today I ordered my cobra snake tshirttttt :] i'm ecstatic. they're rockin this time. the only downside is that i couldn't chose what color I wanted, so of course I'll probably end up with orange or something.
Annnnd I bought the Jonas Brothers cd (go ahead and scoff), because I'm going to see them when they come with Hannah Montana (i have a little sister.... yeah. that's why i'm going. not like i still watch disney channel or anything.) and i'm not going to lie, i'm really excited. And the CD is pretty catchy. SOS is still my favorite, but they're like the hanson of the future, and i still love me some mmmbop.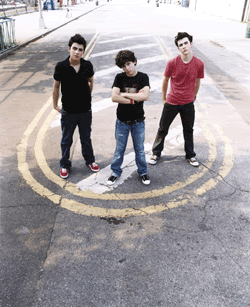 well. i guess that's it for now. i'll try to start writing more but honestly i keep forgetting after school! :[
Oh!! Also! I saw Arctic Monkeys last tuesday. and they were amazing and my love for Alex Turner continued!