Hi! I'm sorry it's been more than a week, that's just crazy. But I feel like this is a pretty good post to make up for it. Forgive me please :)
Last night we FINALLYFINALLYFINALLY saw Across the Universe. And let me emphasize the 'finally' because we are obsesive beatlemania girls still and we've been waiting for this movie to finally come out for about six months. it was AMAZING. we really had low expectations because our hopes were so high, but it exceded all hopes and expectations.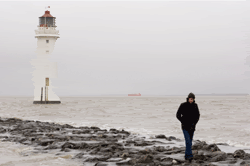 As if the beatles music and plot weren't good enough... let's throw Jim Sturgess in the mix. He has to be one of the most beautiful people to walk the planet. And his accent. And his poetic thoughts. Gah, i think I died a little bit when the movie was over and realized he wasn't forever haha. Also, Evan Rachel Wood wasn't nearly as creepy as I remembered her to be. Which I was greatful for, she is such a great actress and was perfect for the part.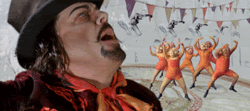 However, it was kind of long and I feel like some of the acid scenes could have been cut out. They were entertaining, but a bit excessive and kind of creepy.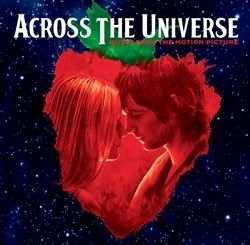 I would also definitely recommend the soundtrack, which I am going to buy today when Best Buy opens precisely at noon. I have been listening to Jim Sturgess' beautiful voice sing I've Just Seen A Face on repeat for all the hours I've been awake since I got home last night. Swoooooon.
In other goodlookin dudes news.... I went to a John Edwards rally on Friday night and that dude is rockin. That's all I have to say. He definitely has my support for the 08 election.
Shopping news. WOOO. I bought this dress yesterday at Forever 21... and it's exactly what I've been wanting since I saw the Nanny Diaries. It will look very cute with slouchy boots and a cute jacket! I'm excited to wear it this week. Forever 21 is really the place to go for cute dresses because they're very cute and very cheap. And they have this newish line thing called Heritage 1981 with a lot of vintagey but not too vintagey clothes. Go check it out.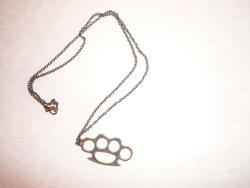 Also!!!! I FOUND THESE AT URBAN OUTFITTERS. oh my goodness, I was so freakin excited. I've wanted brass knuckles since (you're really going to laugh and I could probably get beat up regardless of the fact that I have brass knuckles for saying this but...) I saw Hilary Duff wearing them in the Why Not music video that came out circa the Lizzie McGuire movie. That was like 5 years ago, and I finally found some and I'm so stoked.
Also, my Cobra Snake tshirt came, it was blue. Not my first choice, but much better than orange, let me tell ya. And the stickers are uh maze ing.
But that's all because I have no money left to go out of the house anymore. Except to buy the soundtrack of course.... :)
adois!