ps. the double oh seven thing was a joke.
SO GUESS WHAT! Today's the day when you get to read all about my favorite person (well theres two; a dude and a chick, of course!) of the year. Most stylish? Yes. Most tasteful? Yes. Most wearing underwear? Yes. Well you get it, so.... brrrrrrrrrrrrrr (that's a drumroll, morons).
KIRSTEN DUNST!
(hence the new header, what do ya think?!)
this girl is a fashion genius, and in my opinion, lifestyle icon. she's great at what she does and she seems very down to earth.
plus, this year she had a super cute (well, unless you're on of
thoseeeee
johnny borrell haters) boyfriend, who is almost equally as stylish and trendy as miss kirsten herself.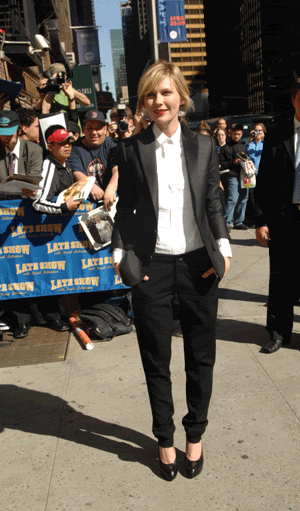 here she exhibits one of the years hottest trends, menswear! gotta respect a girl that can pull off an outfit like that in such a feminine way, yes, i said respect.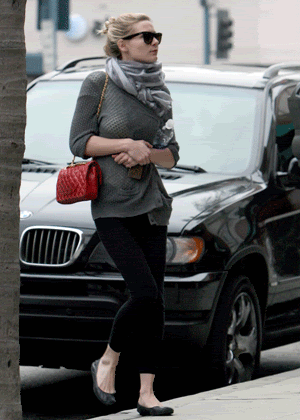 kirsten's style seems very comfort oriented, with many comfy sweaters and tights, but she always looks very well put together, never sloppy. (note to self: learn how to achieve this look.)
here proving that your clothes dont have to be skin tight, and how to balance proportions! what a concept. if you wear skinnies on the bottom, wear something bigger to balance it out on top. genius. also wearing a superduper trendy scarf. can we get a scarfcount so far? 3.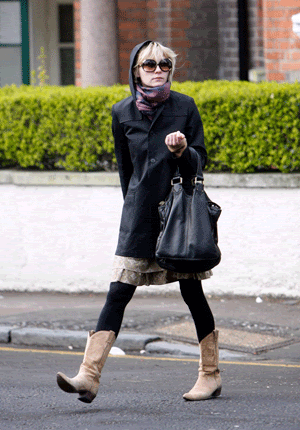 this outfit is awesome. a day dress, trenchcoat and cowboy boots. i'm obsessed with boots. scarfcount: 4.
i like this outfit because it's very easily attainable and seems very very realistic to me, but she pulls it off with a personal originality by adding the scarf, wayfarers and vintage bag.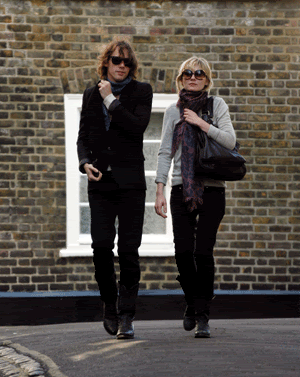 another with johnny, simple. grey sweater, black jeans, black boots. seriously dudes, boots add an originality and sense of toughness to any outfit. they rock the house.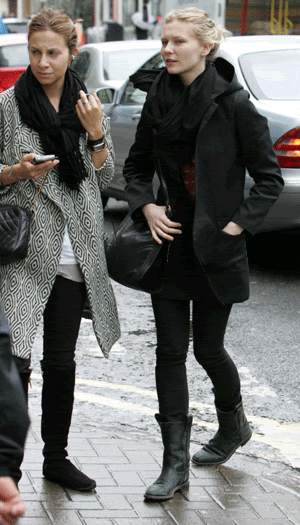 this is one of my favorites of the year: i love the all black with the red plaid peeking out. it looks very chic and nonchalant.
comfy sweater, skinnies, flats, scarf, huge bag. what else does a girl need? oh right, sunglasses.
not only is she stylish, she's also quite clever at hiding herself from the paparazzi.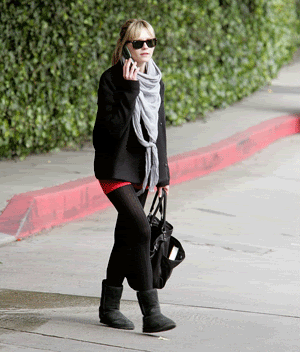 the ugg boots in this outfit can almost big forgiven thanks to the awesomeness of her jacket. scarfcount? 10.
you can't even really see her outfit in this picture, but she's with Fab Moretti and that's hip enough for me.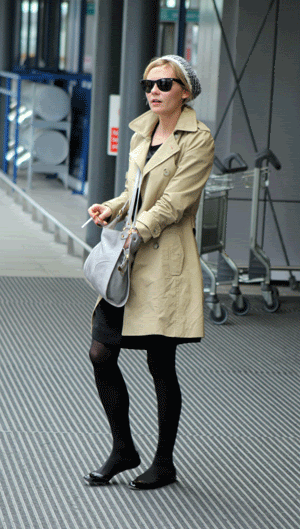 i love love love her coat.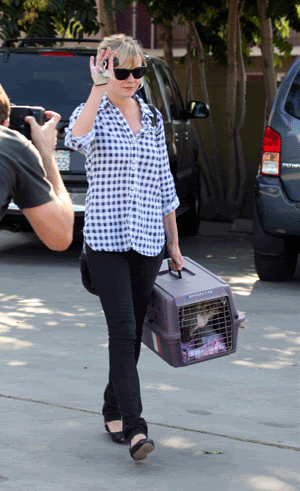 ooh, a plaid?! and just LOOK at how unconventionally resourceful she is using something other than a purse for her dog.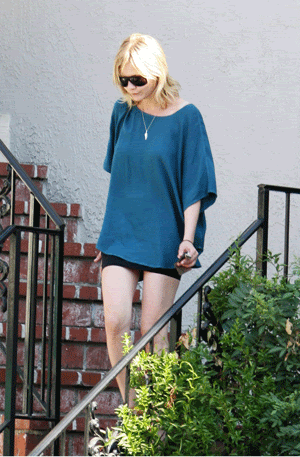 more summary for those of you who live in eternal sunshine to take inspiration from: a small skirt and a big top.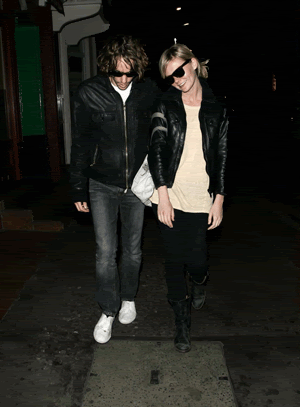 another one of my favorites, i love the leather jacket and boots because she's just got such a feminine heir about her... it's not fair.
the girl even celebrates freakin' halloween in an original way.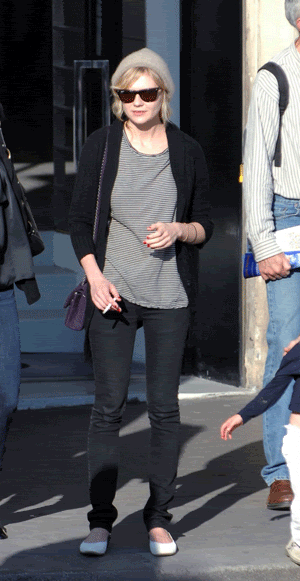 very simple, very comfy. nuff said.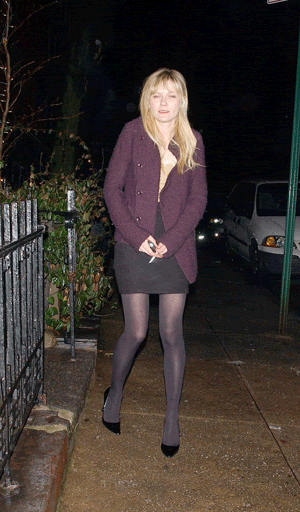 her jewel tones are nice, despite apparant drunken disorientation.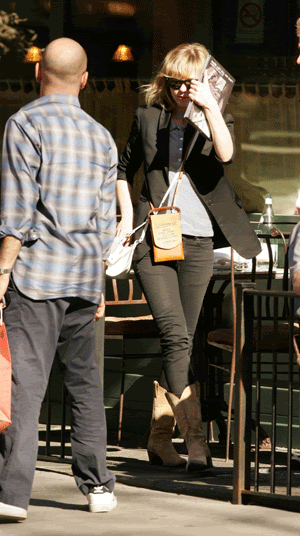 double baggage?! that's awesome in and of itself. add the boots and you know i'm sold.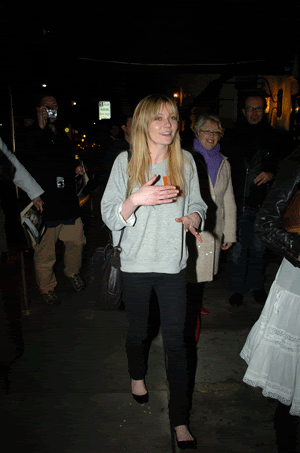 wow, kudos for maing that sweatshirt look as un-lazy as possible.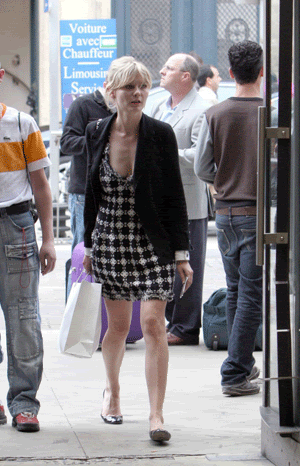 i really love this dress, the pattern is AWESOME! and the blazer over it does functional wonders.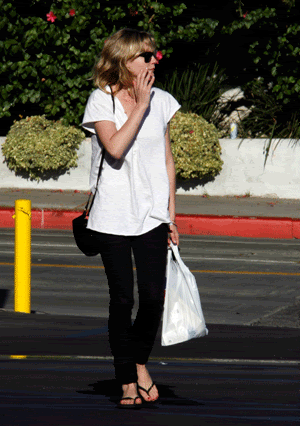 you gotta love a celeb that you see shopping for food more than clothes, right?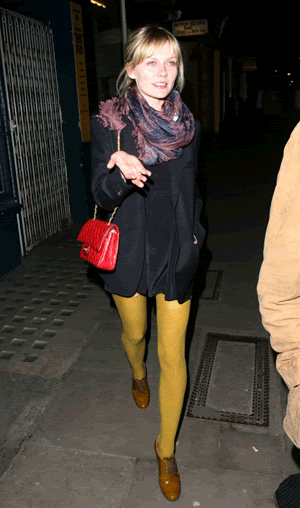 and last but certainly not least, my very favorite of the year. those tights are rockin, and the shoes are awesome!
Oh, so now I suppose you want to know all about my most stylish dude of the year too, right. Well fine, this time I'll spare you the mindless drumroll and just come out with it then.
JARED FOLLOWILL!
(the bassist of Kings Of Leon). It's not even just that Kings of Leon are my favorite band in the entire world and the fact that I absolutely adore him that biased this decision. The dude's been known for his love of Dior Homme and Chanel Couture for a while now, RESPECT ya'll. (i promise i'll try to stay as on topic as possible for the duration of the rest of this post...)
Jared Fashion Staple Número Uno: White V-Neck and Necklaces. Don't you wish more skinny boys would catch on to this trend?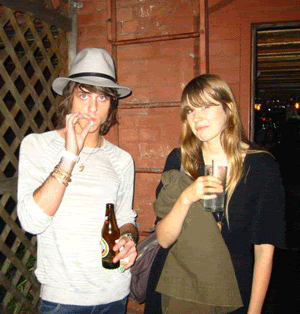 Sweater and Fedora, all done in a nice, non-creepy-old-dude-who-wore-out-the-tanning-bed-in-Florida kind of way.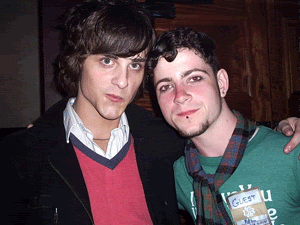 Gotta love a dude that can add a hint of rebelliousness to a sweater over a collared shirt. No idea who that dude on the right is, if it's you, HALLA.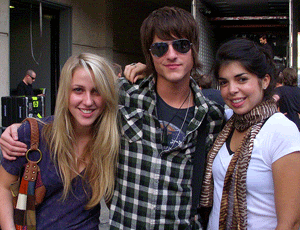 Plaid Plaid Plaid Plaid. How clever.
I love the all black ensemble. The coat is cool in all it's pockety detail and... is that... a scarf?!
Gotta love a man that nows how to correctly accessorize.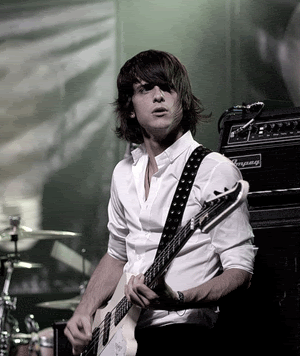 Classy.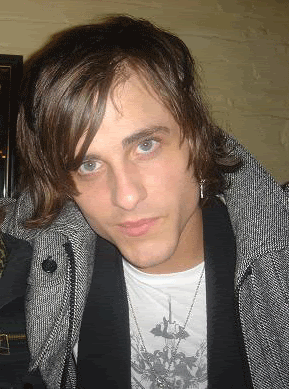 My favorite of his wardrobe, this coat is awesome. I love the print and the cut and everything.
I love boys in vests... that fit well and are accompanied by a vneck and skinny jeans.... and goodlooking face.
WHOAH how did that get there....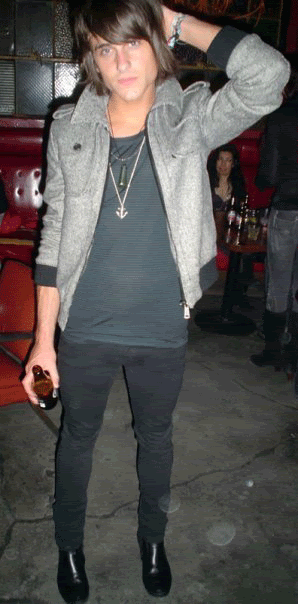 moving along, my favoritist Followill coat. and his anchor necklace is pretty rad as well.
faux-ponytail aside, this is one of my favorite looks. i love the striped shirt that's kind of purposely cut wrong and the vest. of course he wouldn't be a rockstar if he buttoned more than the first two buttons.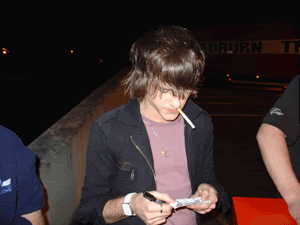 my heart skips a beat at this one every time. a dude in purple?! yowza. check the watch, too.
Honorable Mentions
1. Ashley Olsen
2. Keira Knightly
1. Kanye West
2. Jamie Burke
hope you enjoyed! next up will probably be best cds of the year or something, i'm not really sure yet! (oh yeah, thanks for all the feedback on the boots! they've grown on me!)